Find your ideal allergy or other health condition expert.
Nutritionist specializing in IBS-C/D, Celiac Disease, and Weight Loss
Practitioner: Becky D. - IIN Certified Nutritionist
Becky is a Certified Nutritionist and Health Coach specializing in IBS-C/D, Celiac Disease, Autoimmune Diseases, Weight Loss, and Mental Health.
Hourly Sessions: $120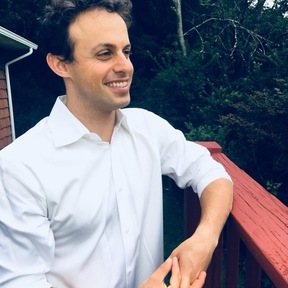 Nutrition/Herbal Therapy for IBS, Autoimmunity, & Chronic Disease
Practitioner: Joshua N. - CNS, CPT, MS in Nutrition and Integrative Health
Joshua specializes in providing therapy to resolve and support remission from various gastrointestinal conditions, autoimmune diagnoses, and complex chronic diseases.
Hourly Sessions: $100
Registered dietitian for general nutrition and chronic conditions
Practitioner: Liana F. - MS in Clinical Dietetics, Registered Dietitian Nutritionist
Liana is a dietitian who wants to help YOU make long-lasting dietary changes that benefit your overall wellness, no matter where you are in your health journey.
Hourly Sessions: $70
Health Coach - Lifestyle Transformation
Practitioner: Erika S. - Health Coach
Erika S. is a Certified Health Coach and Author of the Wandering Palate. She became a Health Coach after being impacted with Lyme disease. Also, she was recently featured in the Netflix show "Afflicted".
Hourly Sessions: $120
Healthy Lifestyle Coaching (Feel Amazing!)
Practitioner: Meg C. - IIN Certified Integrative Health Counselor
Meg is a IIN Certified Integrative Nutritionist & Health Coach (INHC, MS) in private practice, and certified yoga & meditation instructor. She follows a holistic approach to help you achieve a better lifestyle.
Hourly Sessions: $100