Find your ideal Journify food allergy or other health condition expert.
Choose your ideal food allergy and health condition expert from the list below. You can also filter by your personal goal, select a coach specialty, or use our coach-client matching chatbot.
Nutritional protocol and coaching
Practitioner: Amanda B. - Registered Holistic Nutritionist
Amanda is a Registered Holistic Nutritionist specializing in creating nutritional protocols with food, supplement and lifestyle recommendations to help support your main health concerns!
Full Package: $350
Low Carb and Ketogenic Diet Expert - Registered Dietitian
Practitioner: Robert S. - MS Clinical Nutrition, Registered Dietitian
Robert is a registered dietitian and author. He specializes in low-carbohydrate and keotgenic diets and really likes broccoli.
Hourly Sessions: $80
Health and lifestyle coach focused on gut health
Practitioner: Elizabeth D. - Masters of Science in Nutrition and Human Performance
Elizabeth is passionate to live and work by example in both physical and mental well-being - while encouraging and educating others on how to be the best version of themselves.
Hourly Sessions: $45
Comprehensive Package: $250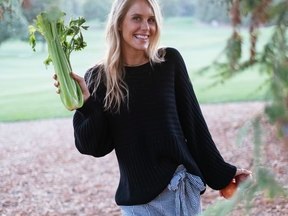 Health coaching for sustainable lifestyle changes
Practitioner: Kirsten W. - Certified Health Coach
Kirsten has created a program (based on your personal needs) that teaches you how to make sustainable lifestyle changes and new habits with a holistic approach.
Hourly Sessions: $75
3 Month Package: $500
Holistic nutrition coaching for women
Practitioner: Chelsea F. - MS in Nutrition, Certified Nutritionist
Chelsea is a Holistic Nutritionist who specializes in freeing busy ladies from food stress — the feeling that you have no willpower or that you have to restrict your calorie intake.
Hourly Sessions: $75
3 Month Package: $430
Cancer, Autoimmune & Detox Coach
Practitioner: Leni P. - Certified Health Coach
Leni is excited to help you unleash your BEST self! In 2007, she was diagnosed with cancer and now, with all that she has learned, she wants to share and pay it forward!
Hourly Sessions: $55
Anti-diet dietary planning
Practitioner: Haley S. - Registered Dietitian, Certified Dietitian Nutritionist
Haley is a registered dietitian who loves working with people who are tired of yo-yo dieting or "starting over" and are ready to start incorporating some sustainable lifestyle habits into their routines.
Hourly Sessions: $100