Find your ideal Journify pediatric nutritionist.
Choose your ideal pediatric nutritionist from the list below. You can also filter by your personal goal, select a coach specialty, or use our coach-client matching chatbot.
Health coach, personal trainer, and wellness warrior!
Practitioner: Nikki L. - Certified Health Coach and Personal Trainer
Nikki is a certified health coach, personal trainer, mom of 3, and (yes!) former junk-food junkie turned wellness warrior. For years, she's been partnering with women, teens and men to get the results they deserve.
Hourly Sessions: $99
Health and lifestyle coach focused on gut health
Practitioner: Elizabeth D. - Masters of Science in Nutrition and Human Performance
Elizabeth is passionate to live and work by example in both physical and mental well-being - while encouraging and educating others on how to be the best version of themselves.
Hourly Sessions: $45
Comprehensive Package: $250
Life coach to help you design your life
Practitioner: Cindy C. - Certified Life Coach
Cindy has been coaching people in many areas of their lives for 10 years. She works with you to create a strategy to get you inspired and motivated to move quickly toward obtaining your goals.
Hourly Sessions: $100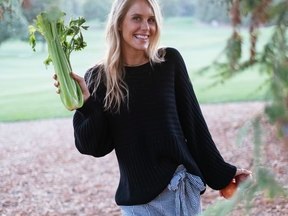 Health coaching for sustainable lifestyle changes
Practitioner: Kirsten W. - Certified Health Coach
Kirsten has created a program (based on your personal needs) that teaches you how to make sustainable lifestyle changes and new habits with a holistic approach.
Hourly Sessions: $75
3 Month Package: $500
Registered dietitian for general nutrition and chronic conditions
Practitioner: Liana F. - MS in Clinical Dietetics, Registered Dietitian Nutritionist
Liana is a dietitian who wants to help YOU make long-lasting dietary changes that benefit your overall wellness, no matter where you are in your health journey.
Hourly Sessions: $70
Pediatric dietitian treating children with nutrition therapy
Practitioner: Theresa D. - Doctorate of Clinical Nutrition, Registered Dietitian
Theresa is a neonatal and pediatric dietitian who works with former preterm infants, infants with failure to thrive, children with autism, children with food allergies, overweight children and picky eaters.
Hourly Sessions: $150