Find your ideal Journify pediatric nutritionist.
Choose your ideal pediatric nutritionist from the list below. You can also filter by your personal goal, select a coach specialty, or use our coach-client matching chatbot.
Health coach and wellness warrior for adults, families and kids
Nikki is a certified health coach, personal trainer, mom of 3, and (yes!) former junk-food junkie turned wellness warrior. For years, she's been partnering with women, teens and men to get the results they deserve.
Health and lifestyle coach for kids and adults focused on gut health
Practitioner: Elizabeth D. - Masters of Science in Nutrition and Human Performance
Elizabeth is passionate to live and work by example in both physical and mental well-being - while encouraging and educating others on how to be the best version of themselves.
Hourly Sessions: $45
Comprehensive Package: $250
Pediatric dietitian treating children with nutrition therapy
Practitioner: Theresa D. - Doctorate of Clinical Nutrition, Registered Dietitian
Theresa is a neonatal and pediatric dietitian who works with former preterm infants, infants with failure to thrive, children with autism, children with food allergies, overweight children and picky eaters.
Hourly Sessions: $150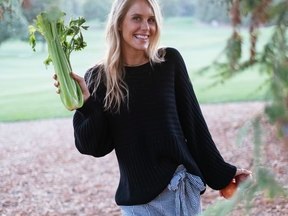 Health coaching for sustainable lifestyle changes for adults and kids
Practitioner: Kirsten W. - Certified Health Coach
Kirsten has created a program (based on your personal needs) that teaches you how to make sustainable lifestyle changes and new habits with a holistic approach.
Hourly Sessions: $75
3 Month Package: $500
Health coach to help you and your family start living
Jessica's goal is to hep you to live your best life. She will work with you to develop the action steps needed to enjoy each day to its maximum potential.
Monthly Transformative Package: $250
Weekly Meal Prepping Package: $300
Registered dietitian for general nutrition and chronic conditions
Practitioner: Liana F. - MS in Clinical Dietetics, Registered Dietitian Nutritionist
Liana is a dietitian who wants to help YOU make long-lasting dietary changes that benefit your overall wellness, no matter where you are in your health journey.
Hourly Sessions: $70